Wiki Targeted (Entertainment)
Play Sound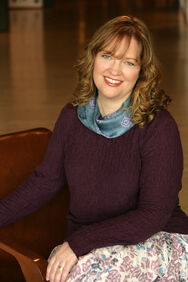 Brenda Chapman is a story artist, writer, and director, and was part of Pixar's Brain Trust.
Biography
A native of the state of Illinois, Chapman studied animation at the California Institute of the Arts (CalArts). During her summer breaks, she began her professional career working in syndicated television animation. After graduating with a BFA in character animation, she was a story trainee on Disney's animated film The Little Mermaid. She was one of several key story artists on Disney's Beauty and the Beast, where she worked closely with future Disney director Roger Allers to define many of the key sequences and motifs used in the film. She later served as head of story for the Disney animated feature film, The Lion King, overseeing both the writers and the artists on the project.
Chapman also worked in story and development for other Disney animated films such as The Rescuers Down Under and The Hunchback of Notre Dame. She joined DreamWorks Animation at its inception in the fall of 1994, and is now working at Pixar.
She also worked on Dennis the Menace, The Real Ghostbusters, Hulk Hogan's Rock 'N' Wrestling, the second season of Heathcliff, Chicken Run, Cars, and Who Framed Roger Rabbit.
Chapman was one of a team of three directors who worked on 1998's The Prince of Egypt, along with Steve Hickner and Simon Wells. She became the first woman to land a directing role in an animated feature by a major studio[1]; three others had helmed independent efforts before her (Lotte Reiniger of The Adventures of Prince Achmed, Joy Batchelor of Animal Farm, and Arna Selznick of The Care Bears Movie).
Brenda was set to direct Brave, which would make it the first Pixar production to be helmed by a female director, but she was replaced by Mark Andrews. Rumours circulated that she had subsequently left Pixar, but she remained on staff at Pixar until shortly after the release of Brave,[2] and began work as a consultant for Lucasfilm animation at the end of July 2012.[3]
Personal Life
Chapman is married to Disney director and animator Kevin Lima.
Filmography
External links
References