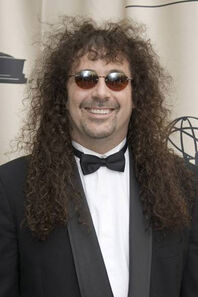 Jess Harnell (born December 23, 1963) is an American voice actor, singer and musician who is best known for his voice roles as Wakko Warner on the animated series Animaniacs, The Policeman from Tom and Jerry and the Magic Ring, Eugene and Wendell in The Buzz on Maggie, and as Autobot Ironhide and Decepticon Barricade in the Transformers film franchise, He is also best known as the current announcer for the ABC reality television program America's Funniest Home Videos since 1998. 
He was one of the additional voices in A Bug's Life, Toy Story 2, WALL•E, Up, Toy Story 3, Cars 2 and the Cars Toons episode Time Travel Mater. He also performed the voice of Sven and Chuck Armstrong in Cars, Captain Collision in Monster Truck Mater, the Seagulls in Finding Nemo, Fun Meal Zurg and Vlad the Engineer in the Toy Story Toons short Small Fry, Nurse A.J. in Up, Percy Boleslaw and an Omega Howl brother in Monsters University, and Blue Grit in The Radiator Springs 500½.
Community content is available under
CC-BY-SA
unless otherwise noted.