Pixar Short Films Collection Volume 3 is a home video release that compiles 11 of Pixar's shorts, following the first and second short film collections. It was released on DVD and Blu-ray on November 13, 2018.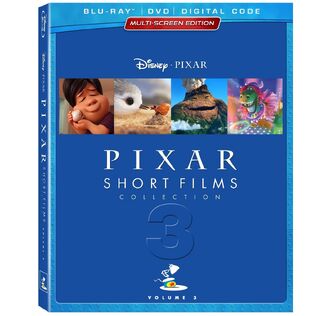 Shorts
The 11 shorts included are:
Bonus Features
Audio Commentaries
Trivia
Unlike the first two volumes, which had their respective short films arranged from oldest to newest, the short films on Volume 3 are arranged from newest to oldest.