The Walt Disney Company media and entertainment conglomerate and the current owner of Pixar Animation Studios.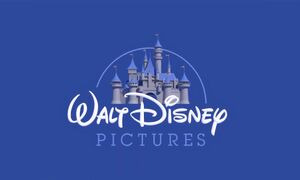 Founded in 1923 by brothers Walt Disney and Roy O. Disney as an animation studio, it has since become one of the largest companies in the world and has expanded their business to distributing new material including live-action movies, computer applications, books, and video games. The mascot of the company is Mickey Mouse, a cartoon character created by Walt Disney and animator Ub Iwerks in 1928.
Disney acquires Pixar
The company acquired Pixar Animation Studios in 2006, with Ratatouille being Pixar's first film as a Disney subsidiary. "The addition of Pixar significantly enhances Disney animation, which is a critical creative engine for driving growth across our businesses," said Disney CEO Robert Iger in a written statement.[1] During this acquisition, Steve Jobs became a board member of Disney.
References