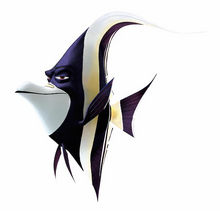 Hello everyone, I am Backyardiganslooker23, this is the story of how I joined this wiki, well it all started back in 2008 when I saw Cars (the first movie) and I loved it. I became a cars fan (for all Cars movies) and also saw Finding Nemo and liked it, I mostly love Cars, I like Finding Nemo and I like Toy Story (my Toy Story likes started when I joined the wiki), and I like Monsters. Inc. So here's the story. I was editing on another wiki and thought I wish I can edit on a Finding Nemo Wiki, I looked for one until I found this one and my editing began, well that's my story.
My Favorite Pages
Community content is available under
CC-BY-SA
unless otherwise noted.