Hello, my name is Fin, I am a massive Cars fan due to the fact I have over 100+ Mattel diecasts, both movies and have seen all Cars Toons episodes. I have files of Cars pictures for the wiki and some Cars 3 ideas.
My only page is Globie , the WGP mascot, I dont think it will get deleted.
Lets go through my top 10 Cars charcaters!
NUMBER 10- Raoul CaRoule - The French rally car from Alsace, France. He was number 6 in the WGP and is the greatest off-road car in the world!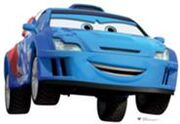 NUMBER 9- Wingo - The custom paint designer and car body customizer, belonging to the group of tuners with Boost and DJ.
NUMBER 8- Kabuto - The Japaneese King of Drifting, ladies man and pimped out body holder.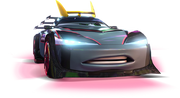 NUMBER 7- Prince Wheeliam - The British Prince, congrats to the real William with his new child. Representing the Union Jack on his design he is a very fancy model.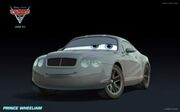 NUMBER 6- Francesco Bernoulli - The Italian Formula One car, one of my favorites because I LOVE F1 and he is voiced by one of my favorite actors.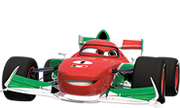 NUMBER 5- Rod Redline - Not only being one badass spy car, he is one good looking car too but unfortunetly died :(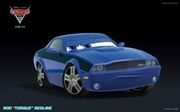 NUMBER 4- Fillmore - He is one far out organic-fuel-making Volskwagen hippie. You are crazy not to love this tree-huggin' camper van.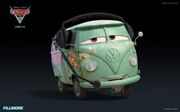 NUMBER 3- Finn McMissile - He isn't number 3 because he is British like me and has the same name as me but he is one cool spy car.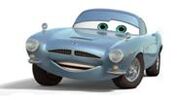 NUMBER 2- Ivan - Looking like Mater's long lost brother, Ivan is Victor Hugo's personal assistant on towing his crappy engine around the globe.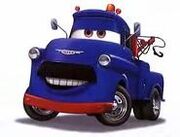 NUMBER 1- Strip Weathers - Not only being The King of racing, he is The King of this top 10 chart, he is one sick racer but Chick Hicks is gonna pay for what he did to him.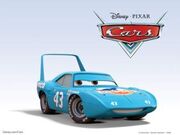 Community content is available under
CC-BY-SA
unless otherwise noted.