Welcome to my profile!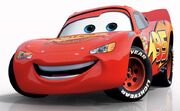 About Me
I collect Cars Die-Cast and I am a big fan of Cars. Obviously I am a fan of Pixar. I love every film they have made especially Cars. I can't wait for Cars 2 in 2011. I am a long time member of Cars The Toys. On Cars The Toys I enjoy talking to my friends about Cars and if you are a Cars fan and like the toys I would recommend you visit the forum. If you like the forum and want to join so you can post there, join. It's free to join and quite easy to do it. Also check out Cars Drive In Gallery for more information on the Cars Die-Cast characters. I used to edit the Cars Die-Cast Line on Wikipedia but at the end of 2008 it was deleted causing me and two of my friends, Lightningleakless and RaptorWiki to join Pixar Wiki. I'm glad I did. I also own WALL-E The Toys on Yuku. I enjoy playing video games. I am also a big fan of 2008 F1 World Champion Lewis Hamilton and the team he drives for, Vodafone McLaren Mercedes.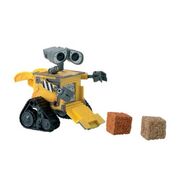 My Friends
Two of my Cars The Toys friends on Pixar Wiki are Lightningleakless and RaptorWiki.
They are both great guys and the best Cars fans ever!
Community content is available under
CC-BY-SA
unless otherwise noted.