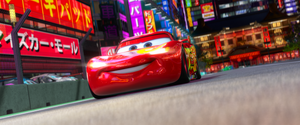 All Pixar fans know that their films are all about cutting-edge technology. With the advent of Toy Story being the first movie ever to be created entirely by CGI, Pixar has never failed to deliver- both with cool new tricks, and of course, amazing plots and characters.
What has Pixar come up with for their latest installment, Cars 2? According to CNET News, we should have very high expectations from the movie with shiny new special effects. Literally! Not only has Pixar tripled the size of their special effects "department," but also spent a lot of time and money on making water and reflections look realistic. Considering that the basis of the movie is about shiny cars, it's certainly money well-spent.
Water Effects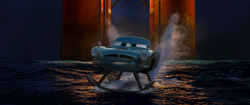 With minute details making huge differences in how the audience perceives the film, Pixar focused on making water look like...well, water. How it moves, how it breaks, how it interacts with solid objects- these are all important factors for Cars 2. While Finding Nemo took place IN water, Cars 2 will have sequences where the cars will be on the surface. Having an inconsistent body of surface seems like a challenge for these special effects geniuses.
Reflections
Reflections and shiny surfaces might seem like a minor detail for a movie, but the movie is entirely about bright lights, adventures, and the shiny coats of cars! "For one, Shah said, designing the shading and reflections for the cars was a factor of the idea that while humans have skin, cars have 'these beautiful clear-coat paint jobs with reflections that bring out their lines.' It's essentially the foundation for the movie to focus on their physicality. Without getting too technical, the team has new tools to ensure that the cars of Cars 2 looked more realistic than in Cars.
If you're a full-on techie, read the full article at CNET! Physics, mathematics, and scaling galore!
If you're a Cars fanatic, be sure to check out Wikia's latest quiz: Cars Quiz! See if you can get a perfect score!
Community content is available under
CC-BY-SA
unless otherwise noted.