Welcome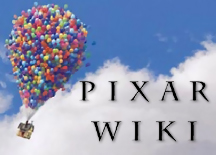 Hi, welcome to Pixar Wiki! Thanks for your contributions.
Here's a wiki tip for you -- you can sign your name on discussion pages by typing ~~~~ which automatically adds your signature and the date.
Check out the FAQ for more tricks.
Please leave a message on my talk page if I can help with anything! --Jeff (talk) 16:19, February 13, 2010 (UTC)
No Lie!
Well, Jeff, it appears you were right. Jessie did say those words, so I'm not dreaming. You probably know how I know, but you can find out.Carmen 00:57, July 10, 2010 (UTC)Icebaby
I Get It!
But, Jeff, how do you know if Jessie said those words?
I'm Not Dreaming!
Wow! So, she has a soft side, too? I think I get it now! Now, Jeff, I have one more question. Is it really, dramatically true that a small television has crushed Buzz, and Jessie tried to save him, too? And when they finally got it off of Buzz, did Jessie really did say "Buzz, you OK? Buzz! Buzz!", then started to despair and cry over him? Is all that true? Just text me back!Carmen 02:27, July 7, 2010 (UTC)Icebaby
Am I Dreaming?
Hey Jeff, I saw this Toy Story 3 movie, and the movie was awesome! However, I do have one problem. It's about Jessie from the movie. She seemed to be more calmer than before. Nothing's wierd about her, but I saw this scene about Woody leaving the toys at Sunnyside when he sets out to get back to Andy. See, Bullseye was really depressed this time. At that moment, Jessie just had to get to him and just said "It's gonna be okay, Bullseye."

I never heard her say comfort words before. Now I'm talking about getting the movie on Blu-Ray to see if she really did say it. I'm not sure if she did, but can you help me find out if she did? Thanks!Carmen 02:08, July 7, 2010 (UTC)Icebaby
It's The Truth
Dvcnut, actually, the article "The Rumor" is not a rumor. It might be the truth, not a rumor. Second of all, the Blu-Ray really does contain the two music videos, and one of them is performed by Carmen Caldwell. And finally, the Finding Nemo article really does have the scene where Dory swims down to Marlin. You just forgot to look at the article again. If you see the scene, call me and tell me about it. I have never seen Finding Nemo before. Thanks.Carmen 12:34, February 15, 2010 (UTC)Icebaby
Icebaby
Thanks for welcoming me to Pixar Wiki! In fact, I DO need help with something. I need you to first see a rumor at the Finding Nemo home video. It's under the soap opera part. If you do, tell me about that and then tell me about the Finding Nemo article I edited. When you do, tell me about the part where Dory swims down to Marlin, and how she told him he can't let anything happen to Nemo. Thank you!!!!!!Carmen 21:44, February 14, 2010 (UTC)Icebaby
Community content is available under
CC-BY-SA
unless otherwise noted.