Welcome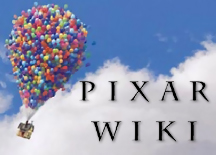 Hi, welcome to Pixar Wiki! Thanks for your contributions.
Here's a wiki tip for you -- you can sign your name on discussion pages by typing ~~~~ which automatically adds your signature and the date.
Check out the FAQ for more tricks.
Please leave a message on my talk page if I can help with anything! --Jeff (talk) 04:57, March 14, 2010 (UTC)
video game character categories
Please quit creating these categories. Our policy is to NOT have video game or specific shorts character categories. We have a discussion going on about this on Category talk:The Incredibles: Rise of the Underminer Characters if you'd like to give your input. Thanks. --Jeff (talk) 03:18, June 11, 2011 (UTC)
I will do whatever I want. I'm doing this to further expand the Cars universe, while a facist like you tends to keep it in the dark. ONly a TRUE Cars fan like me would do this, instead of a communist facist such as yourself. Razor Boyz 04:49, June 11, 2011 (UTC)
You should watch on your editing, or you may get blocked. All abord the S.S. Izzy! Next stop:Danvilleland! 05:54, June 11, 2011 (UTC)
Cars 2 Screencaps
The screen caps, was to help solve mysteries, Show everyone an new picture from the movie and help out. My question to you is whats your point?Madbomberfan
Community content is available under
CC-BY-SA
unless otherwise noted.